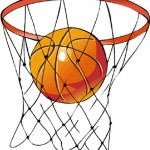 Being that the NCAA tournament is still going on, I figured this is the perfect time to boast about how acupuncture is helping atheletes stay in the game. Jeremy Adams, a guard for the Colorado University basketball team, experienced the healing  power of acupuncture.
"Adams, a fourth-year junior, provides strength, experience, savvy and versatility as a reserve guard. Trouble was, problems with patella tendons in both knees limited Adams' playing time during much of the season. During one 12-game stretch after the holidays, Adams was able to log more than 10 minutes only three times."
Thanks to acupuncture Adams is back in the game. The team's trainer is the one who recommended acupuncture to him after other treatments failed to bring any improvement.
"At first, I didn't want to do it," Adams said. "But then I thought I'd give it a try. The day after I had the acupuncture done, I dunked (in practice) for the first time in a couple of months. My knees feel a lot better and I'm able to do more things out there."