Acupuncture offers an alternative for women who have been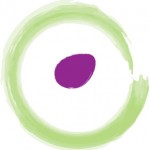 walking the painful road of infertility and would like to try another path or would like to make their Western treatments more effective. Each element of our reproductive system must work together seamlessly so conditions will be right for pregnancy to occur. When the body is balanced and health is restored, a woman's reproductive system will do what it was designed to do naturally; conceive and carry a healthy baby.
At Fine Balance Acupuncture, all fertility patients will have an in-depth interview on their first visit and complete a questionnaire that helps Melanie, the acupuncturist, identify the underlying imbalance. Traditional Chinese medicine relies on the physical symptoms the patient reports as well as their emotions and lifestyle. All fertility patients are seen weekly for at least 3 consecutive cycles; this is important as restoring the body to health takes time. The good news is the tangible physical results of acupuncture treatments can be observed in as little as 3 treatments! Patients tend to notice improvements in sleep, calmer mood, increased energy, less cramps and PMS symptoms, less headaches, improvements in allergy symptoms and more regular period cycles.
No matter what your individual condition or combination of conditions, acupuncture can help bring your system back into balance, restore you to greater health and well-being and prepare your body to conceive healthy children. If you have any questions about how acupuncture can help you in your journey to conceive please call for more information or schedule a consult.
Click here to read what our patients are saying about acupuncture and fertility.