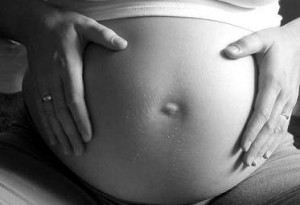 The Baltimore Sun ran an article a few years back reminding all of us that stress can interfere with couples getting pregnant. 1 in 8 couples experience fertility issues, according to the 2002 National Survey of Family Growth.
Research has shown a link between stress and fertility. Stress can prevent pregnancy by increasing too many of the fight-or-flight hormones such as cortisol and adrenaline, which can reduce sperm count and prevent ovulation. Many times when a woman has a longer than normal cycle it is likely due to stress. When your body is overly stressed, it can delay ovulation. It is almost as if your body is saying, "I'll just delay ovulation until your stress comes down and you are ready." Stress hormones can also prevent the action of a key reproductive hormone known as gonadotropin releasing hormone (GnRH) and cause the increase of another reproductive hormone called Gonadotropin-Inhibitory Hormone (GnIH) which impedes procreation by preventing the GnRH hormone from being released.
Couples who are looking for ways to reduce stress and improve their chances at conception should consider acupuncture. In my patients, I have seen acupuncture counter the physiological effects of stress, help women reestablish balance in their bodies and become pregnant. If you are trying to conceive without success, acupuncture is a wonderful therapy that can be used alone or in conjuction with other western methods to maximize your chances of getting pregant.